Master's in Architectural Lighting and Design Management
The professional part time programme is a design-based Master's in Lighting Design offered by the Wismar University of Applied Sciences: Technology, Business and Design (Germany). The aim of our professional master's course is to train lighting designers comprehensively. The highly regarded qualifications and skills gained through this degree, offer graduates the opportunity to work in many related fields. Students are encouraged to investigate artistic, physical and psychological aspects of lighting, using creative and autonomous methods. This is to be done while keeping both human well-being and the standards of sustainable architecture in mind. The combination of 'Lighting Design' and 'Design Management' provides students with the creative and technical knowledge to manage lighting design projects as well as the economic and marketing aspects necessary to manage offices professionally. Students will understand market analysis tools and the strategic management approach. Design management also includes the vision of design as part of the customer value chain.
part-time study-programs for professionals taught in English
international study locations
German university degree M.A.
5 semesters / 120 credits
The international master's programme combines studying in your own time with seminar weeks organised once every semester in Wismar, Berlin and Bangkok. The seminar weeks are designed around lectures, presentations, workshops and excursion to lighting manufacturers and light installations. The medium of instruction is English, ensuring that the programme remains open to all those interested from around the world. The study programme is based on 20 years of experience in teaching Lighting design here in Wismar and has received the proof of accreditation from the German authority. After a successful graduation students will receive the German university degree 'Master of Arts (M.A.)'. I will be glad to get in touch with you individually by telephone or email. You can reach me by telephone on +49 (0) 3841 / 7537-229 or by email at r.friedrich@wings.hs-wismar.de.
Application Deadline
Next start: winter semester 2024/2025
Application deadline: 31 August 2024
Apply now
Initiation session: November (online) 
First seminar week: beginning of January (participation mandatory)
The road to becoming an international student is paved with deadlines. So are most of the milestones you'll need to pass throughout the process, such as applying for financial aid, tourist visa, the language exam and others.
It is a common fact that, if you want to enrol in an American university, you should begin documenting for your application two years before you actually apply. In other countries and Europe, you can begin the process one year before submitting the documents.
Accelerated WINGS application process:
However, for the professional Master's programme in Lighting Design at Wismar University we are offering a much faster application process (within one month) and in addition a late application opportunity as long as the admission for our courses is still possible.
Don't miss the chance and start your studies this year!
Frequently Asked Questions

Lichtcampus 2019
212 participants from 19 countries all over the world visited the Lichtcampus 2019 in Wismar. Hosted by the Master Degree Courses of Architectural Lighting Design of the University of Applied Sciences in Wismar, academics, professionals and representatives of the industry met to light up the medieval city.
Impressions of Lichtcampus 2019 - Video
Impressions of Lichtcampus 2019 - Gallery
Accreditation of the Master Lighting Design
The part time program 'Master Lighting Design - Architectural Lighting and Design Management' - was successfully accredited by the Central Evaluation and Accreditation Agency (ZEvA) in December 2014. A committee of external experts inspected the Master's program running since 2012. The committee consisted of representatives of other universities (two professors in the field of lighting design) and additional lighting design experts. During the on-site inspection the course leader Prof. Dr. Römhild, some members of the international lecturer team and a number of current students of the program were interviewed to evaluate the curriculum, and the teaching methods. Furthermore the study organization and all teaching materials were checked and discussed. The program offers a unique combination of Lighting Design and Management modules. The Master's degree enables all graduates to do the PhD.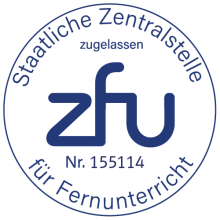 In addition, the master Professional Studies Lighting Design- Architectural Lighting and Design Management is approved by the State Centre for Distance Learning (ZFU) (168 816 approval no.).
Master Lighting Design Course Specialisation
New specialisation and new curriculum
The specialisation "Heritage Lighting" will offer students the possibility to delve deeper into issues like lighting for heritage sites and buildings, lighting for protected sites, conservation, techniques and strategies for such sites and so on. Students will get the opportunity to opt for this specialisation from the 3rd Semester onwards and culminating in a Master's thesis on heritage lighting. This specialisation is part of a long term plan to introduce similar specialisations in various field of lighting like "light and health", "daylight", "Hospitality and retail lighting" etc. We will keep you all posted on further such developments. We have also taken this opportunity to further develop and extend the curriculum. Starting from September after a successful completion of the Master's program (taught in English) the students will be offered 120 ECTS Credit points, making this Master's on par with on-campus Master's program here in the University of Wismar. If you would like to get more information about curriculum details please contact Mr. Robert Friedrich r.friedrich@wings-university.com.
Organization of the Lighting Design Program
The international Master's program comprises of focussed lectures in Wismar, Berlin and Bangkok. The lectures are taught in English, ensuring that the program remains open to all who are interested from around the world. The course incorporates valuable lessons learned from the Wismar-based program which has developed into a highly sought after course of study with an established faculty. Students consistently evaluate the study program positively. Additional influence was brought by the expertise of the WINGS Company, which currently educates more than 5,400 online and professional part time students for example from the USA. The course was developed on the basis of experience, which was gained from classes, training programs and courses offered both domestically and abroad. The content of the curriculum was devised from the training concept put forth by the European Lighting Designers Association, ELDA (now PLDA). After discussions with lighting designers and luminaire manufacturers, the content was extended and completed. We were actively encouraged by the professionals to start this part time program in winter semester 2012/13.
Dates – Architectural Lighting and Design Management
We are aware of the fact that many of you have to plan your free days for the seminar weeks in advance. Therefore we would like to announce the dates for the upcomming workshop weeks for programme Architectural Lighting and Design Management.
Introduction session: November 2022 (online)
Online Workshop week 1:  beginning of January 2023
Workshop week 2:  mid July 2023 in Berlin
Workshop week 3:  mid February 2024 in Bangkok
Workshop week 4:  mid July 2024 in Berlin (meeting the first semester)
Workshop week 5:  beginning of January 2025 in Wismar
You are interested in joining a lecture in one of these cities and meet our professors or famous guest lecturers? You are more then welcome! Please let us know and you can listen to a speech you like.
Course Schedule of the Semester Program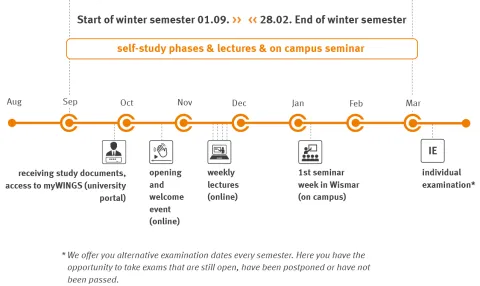 Students with varied International Background
The University of Wismar has a long tradition in teaching Lighting Design. The combination of Lighting Design and Management is unique in professional studies and it will provide you with creative and technical knowledge to manage lighting design projects as well as economic and marketing aspects which are necessary to manage offices professionally. The latest course, beginning in September 2017, started with 24 students from 11 different countries around the world.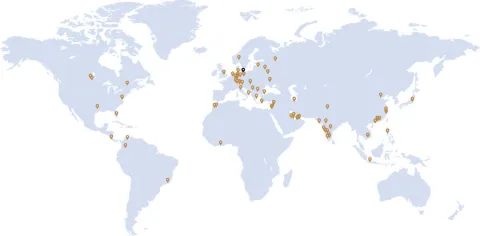 Admission Requirement for the Master Programme Lighting Design
The professional Master in Architectural Lighting and Design Management is a further education programme. To be admitted into our programme you need to meet the following requirements:
First academic degree (Bachelor, Master or Diploma - min. 180 ECTS-Credits) in:
Art and design study programmes like Architecture, Interior Architecture, Design or Theater Studies* or
Engineering study programmes like Mechanical Engineering, Electrical Engineering or Computer Science** or
Business study programmes like Business Economics, Business Informatics or Economic Law**
In addition you please hand in:
Portfolio of work experience in related fields
Proof of English proficiency
*    At least one year of professional work experience within the related field.
**  At least two years of professional work experience within the related field.
Exception: If the first academic degree is not related to the field of study, the approval to study can only be given with proof of professional work experience. Please contact us to discuss the admission requirements related to your personal situation in detail.
Application Process for the Master Lighting Design
The application consists of two steps. The first step is to check the most important documents, if an application could be possible. These documents can be handed in by email. In a second step you will be asked to hand in more detailed information by airmail, this means the documents should be certified/notarized.
Documents for the pre check (as .pdf file and by email r.friedrich@wings-university.com, max 2MB):
CV
University degree and transcript (if you already hold a master´s degree we need the Bachelor´s degree as well)
portfolio of professional work experience (if you do not have a portfolio yet, you can prepare it and submit this after checking you university degree) 
confirmation of work experience (at least one year)
Proof of English proficiency (TOEFL Test with 80 points or IELTS with 6.0 or similar) - similar:

you are a native English speaker or
your first degree was taught in English or
your business language is English.
for Chinese applicants only:
Before you apply for our master's degree, please contact the following institute APS and have your academic degree certified (Please note, this process takes minimum one month!)
Your application should contain the following documents (after pre check and handed in by airmail):
High school leaving certificate*
proof of university degree* (certified copy)
passport Identity photo
filled out application form
signed course contract
* in English language
Expenses and Financing
The tuition fee of 3,900 EUR* (approx. 4.450 USD) per semester includes all teaching and examination costs, class materials and of course the costs for the Master´s thesis. Practical workshops, event catering and two day excursion are included, as well as accommodation expenses at our headquarters in Wismar and the other international Locations in Berlin and Bangkok.
Private Financing
Our part time programme is structured to meet the needs of the working person, so that you may complete your studies and maintain professional and financial stability. The state promotes your continuing education through individual tax incentives. Depending on your individual income and your professional situation, you can claim the expenses of the part time course as tax deductible professional expenses or special expenses so that receive total or partial reimbursement. For more detailed advice, please address your tax consultant or your responsible tax office.
Financing by the Employer
Many enterprises support the continuing education of their employees by granting a leave of absence or financial support. Within the framework of individual agreements/ contracts there is the possibility to integrate your qualification aims into a personal development concept. Further sponsorship is possible for German armed forces members for example by the BFD.
Study Reports from Lighting Design Graduates